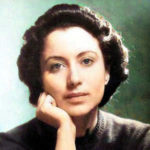 What first sets our attention in Cécile Martial's painting, very structured although not geometric, is a rare luminosity that bursts in a corner of the canvas, giving all its meaning to the rest…
Poetess, writer, art critic - Mexico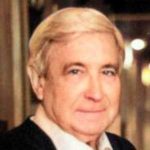 … Her paintings are a meditation on a world that transcends the canvas, that creates a new reality. Landscapes of the soul or of a 'je ne sais quoi' of intelligence, her compositions fill an atmosphere in which painting itself counts above all else.
Professor, historian of art - Spain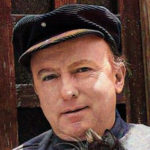 … In a baroque and classical architecture, irrational asymmetry and imbalance are instantly neutralized by a restriction that makes them find another logic that, however, never represses the expression of the unconscious, of superimposed realities, of those secret worlds that painting builds itself, open to any observer capable of letting himself be led to them.
Writer - Mexico
In Cécile Martial's compositions, as if attracted by a secret heart that lies at the bottom of each canvas, the tones and shades of light appear as if they came from the sunrises and dusks of our summers, and in all her canvases, the feminine architecture of the forms can be read through a subtle, light, mysterious gauze…
Writer - Peru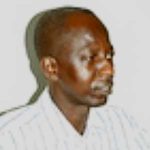 Martial's brushes turn as if for a dance and adopt the contours of the landscapes on which the artist sets her sights and transposes her poetic soul.
Alassane Seck Gueye
Journalist, film critic - Senegal
… The day she understood that it was neither things nor bodies that she aspired to paint but the space in which they were immersed and the light they irradiated, Cécile Martial had found her way. Cécile Martial's paintings are neither images nor messages. They do not claim to show or demonstrate, they simply ask to be looked at for themselves. They invite us to dissolve in them, but in an infinite music, and to become one with the dynamism that animates them. In a word, they are paintings that want to give us back, against all odds, the love of painting.
S. Jacubovicz
Writer - Israel
… One would almost have to close one's eyes so that the spirit, delivered, can see what the work of Cécile Martial, child of a long asceticism, suggests precisely to look at: the diaphanous nature of light (…). But isn't it going wrong to speak of Cécile Martial's works in this manner, if it is true that, in a certain way, it is we who are in her and not she in front of us, in short if our eye cannot see anything without this light that emanates from her to illuminate unsuspected skies within us?
Historian of art, philosopher, contributor to the daily newspaper Le Monde - France